Discussion Starter
·
#1
·
Hello there. First time posting here. I bought a kawasaki as my first bike a couple days ago.($250) It hasn't been tried or ran in 6 years. It has been garage kept all of its life. I cleaned the air box, replaced the filter, and lubed the clutch cable. New yuasa battery on the way. The spark plugs are rather black, but I have new ngk plugs on the way. I have a grunge brush on the way, as well as the solvents needed, as well as new RP oil (10 w 40). I have bought some carb cleaner as well as some RP gas tank cleaner. The tank was stored empty, and the fuel filter is clean. I cleaned all of the chrome with the aluminum foil trick.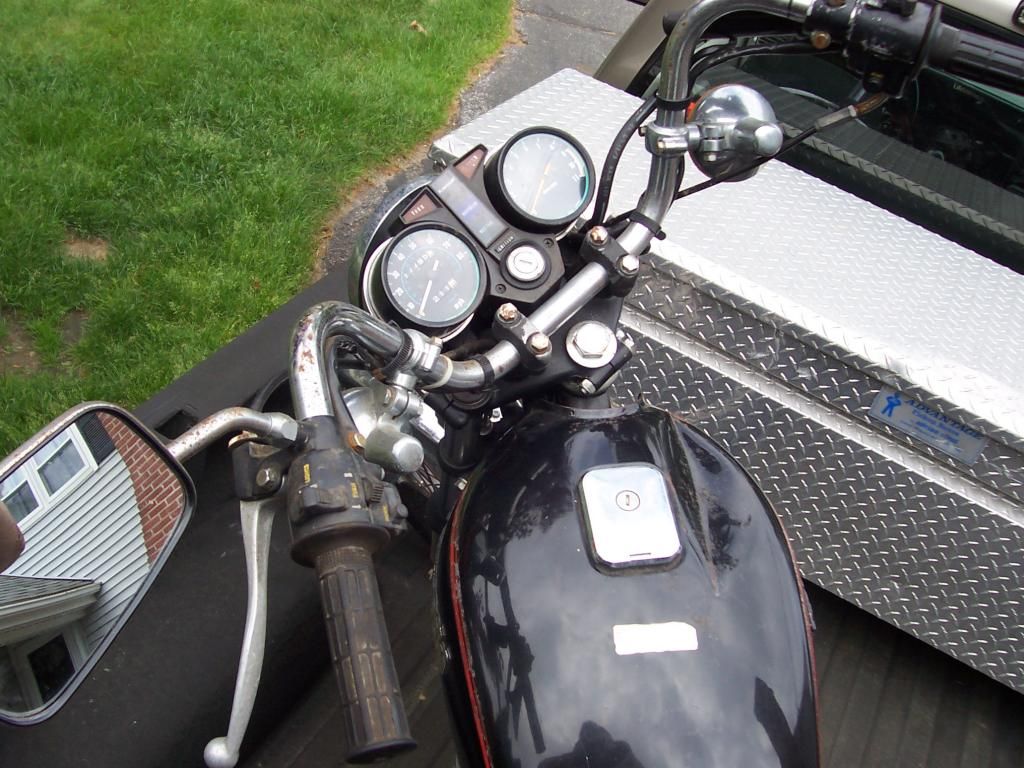 Not for right now, but how can I repair that dent? It has a crease in it, but it seems like an airbag could relieve a lot of the dent. Thoughts?
Once I get everything, I am going to try to start it. Should I shoot PB blaster or WD40 into the spark plug holes to save the rings? Should I just shoot oil in there? Also, what am I missing? Thanks.