Discussion Starter
·
#1
·
Ok guys, I finally got my act straight, lol. I had a "buddy" give me a 2001 Bayou 220 and it is red and turned out to be locked up tighter than Locktite, lol. So I found another Bayou. It is a 1999 Kawasaki Bayou 220 that runs and drives that I picked up right down the road from my house for $300. It just needed a new plug, changed the oil filter/oil and it purrs baby. Not bad for $300, huh? So now I have 2, one for parts and one to play on.
this is the new one..
2nd pic...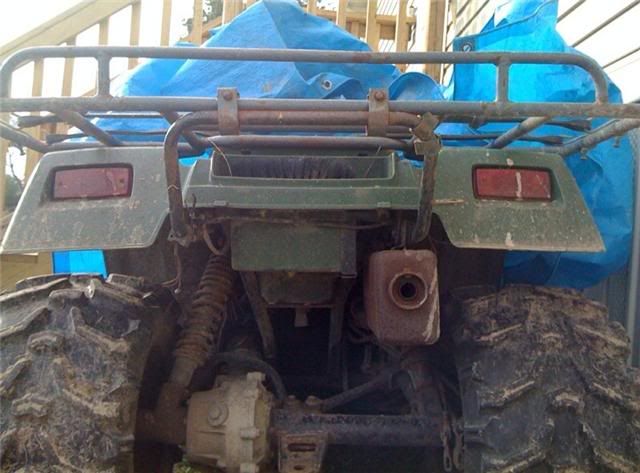 3rd pic..
the locked up 220
Just found a motor on ebay for under $400, so I may even try to fix the red one too, what do you think? Oh, does the motor I buy have to be year specific to the 2001 to work or can I use a 1990 model 220 engine???