Discussion Starter
·
#1
·
A while back I posted about what to do with a bunch of change I had collected, and I decided on new grips (Kuryakyn), new exhaust (V&H Dual Baggers) and a fuel processor (TFI). I ordered the stuff, it arrived, and a few days before I was ready to install it, I went and did this
: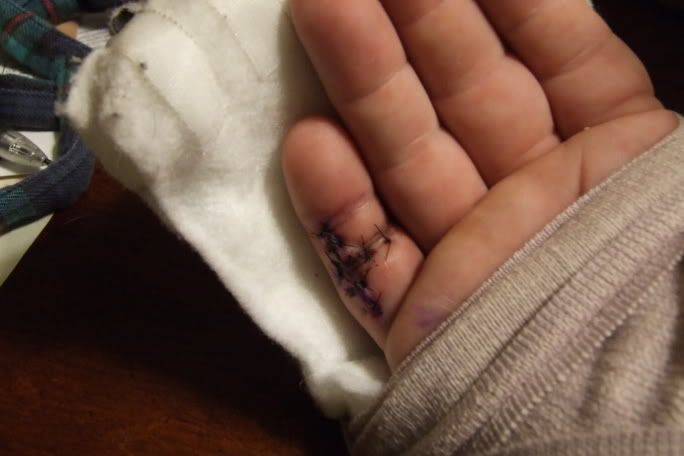 I severed the tendon in my right small finger. I was cutting bread at the time, holding the loaf in my hand. I do not recommend this approach. That was back in the beginning of November. I was just now able to use my hand well enough to take on the install. First up, the new grips. These were really easy. I took the old ones off in one piece - no slicing or dicing required. A little WD-40 loosened up the old glue and the left grip came right off. I have the stock set if anyone is interested.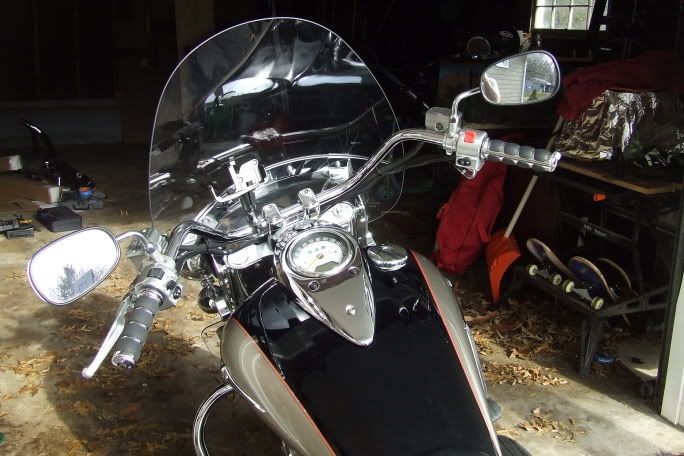 The exhaust was next. The old system came off in about 10 minutes. Piece of cake. The new system went on well. I did encounter the typical issue with the mufflers not fitting onto the header pipes, but a little deburring with a dremel fixed that right up. Took 2 hours start to finish. The look is very much like the stock system, but the sound is outstanding.:twisted: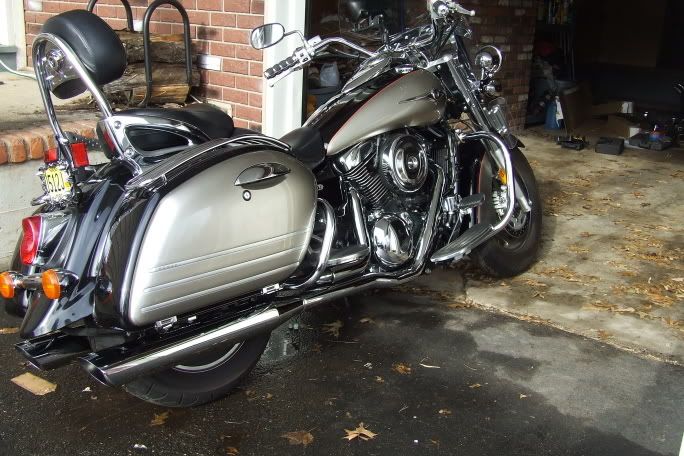 The TFI unit was pretty easy to install, but required a bunch of little things. I had to unhook all the stuff on top of the battery, remove the battery, remove the ECU, tap into the injector wires (for the 07 Nomad, the injector wires are at pins 39 and 40), tap into the tail light power source, and a ground connection (I soldered and insulated all connections... I did not use the t-taps provided). I mounted the TFI in the left side cover. I put everything back together and turned the key on. Flashing green light, as expected. The bike runs great, but I haven't road tested it yet (it's wet here today).
It's good to be back in the saddle again. :-D
If anyone is interested in the stock exhaust system, let me know.