Discussion Starter
•
#1
•
SOLD - 2006 Vulcan 2000
Sold
Purchased new in 2007
Black/Silver Paint scheme
17,500 hiway miles
This bike is set up for touring and ready to go....runs perfectly, looks great.
Includes:
Cee Bailey's 21" Windscreen (will throw in Corbin Trimtab Fairing also)
Kawasaki Lowers
Baron's Ultimate Light Bar (driving and turn)
Kawasaki engine guard
Kuryakyn Stiletto Hiway Pegs and offset mounts
Kuryakyn Floorboard covers
Kuryakyn Brake/Shifter pegs
Kuryakyn Iso Grips
Kuryakyn Throttle Boss
Brake-Away Throttle Lock
Hand wind guards
Stebel Nautilus Horn
Auxilary Fuse / Ground Block
Corbin heated leather dual tour seat w/ dual backrests included
Corbin Beetle Bags
Tsukayu Tour trunk
Hyperlights (running/brake) installed on tour trunk
Metzler ME 880's (installed @ 13k miles)
Kewl Metal Helmet Locks (pair)
Always run on Mobil 1 Vtwin synth oil
Dealer maintained
Kawasaki extended warranty good until 9/2012
Reduced Price: Asking $7,500
I'm listing her because I'm spending more time on the ZX14 now, thinking of replacing the V2K with a Connie...been more interested in a different style of riding.
The V2K is truly a beautiful bike and is a pleasure on the highway and cruising.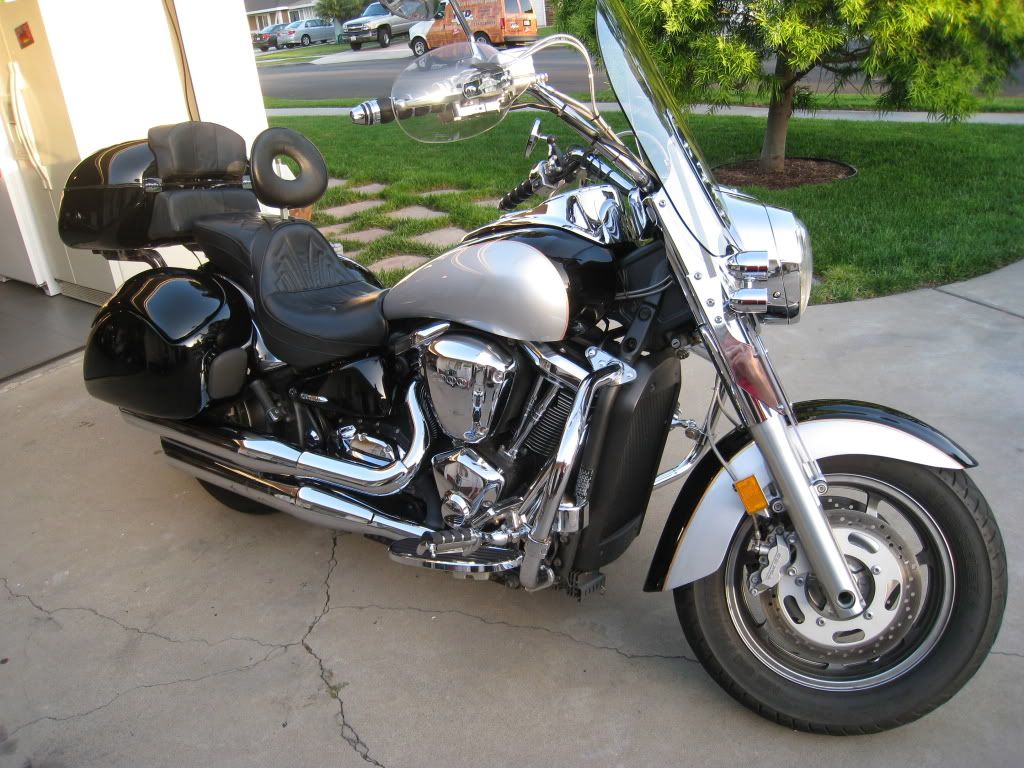 More pics at:
Picasa Web Albums - Bill & Brenda - V2K