Discussion Starter
•
#1
•
Hello all,
Newbie here. Browsing around the Kawasaki forums while I shop for an older model Concours. I really like the older models better.
Need a one-up sport tourer for myself when the wife isn't going with. When the wife goes it's the Gold Wing and at least four pieces of luggage, sometimes five! She's a trooper, but packs heavy!
Looking at a nice 2006 locally with a bit over 50k on the clock. I've seen this color before, but never with white stripes like this. The stripes go across the top of the tank and the tail piece as well.
So, the question is: Is this a stripe option that came from the factory, or did someone add these stripes themselves. Here, a picture: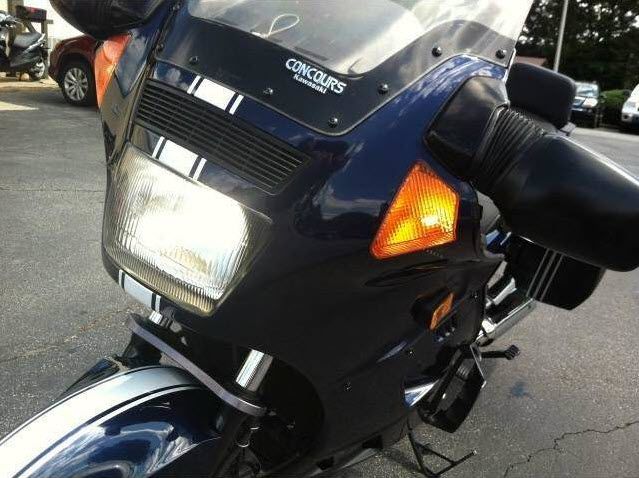 Thanks for any help.
***