Discussion Starter
·
#1
·
It showed! I Put it on as soon as I got home, think it probably took about 15 minutes from opening the box to riding the bike. Sounds real nice, not buzzy at all but a nice solid roar. Seemed a bit quite at first but then seemed to louden up a bit as it heated up, someone told me a while back that new exhaust gets louder over time although he was talking about flowmasters not pipes for bikes, is this true?
I'll post up a sound clip in the next few days but here's a few pics in the meantime.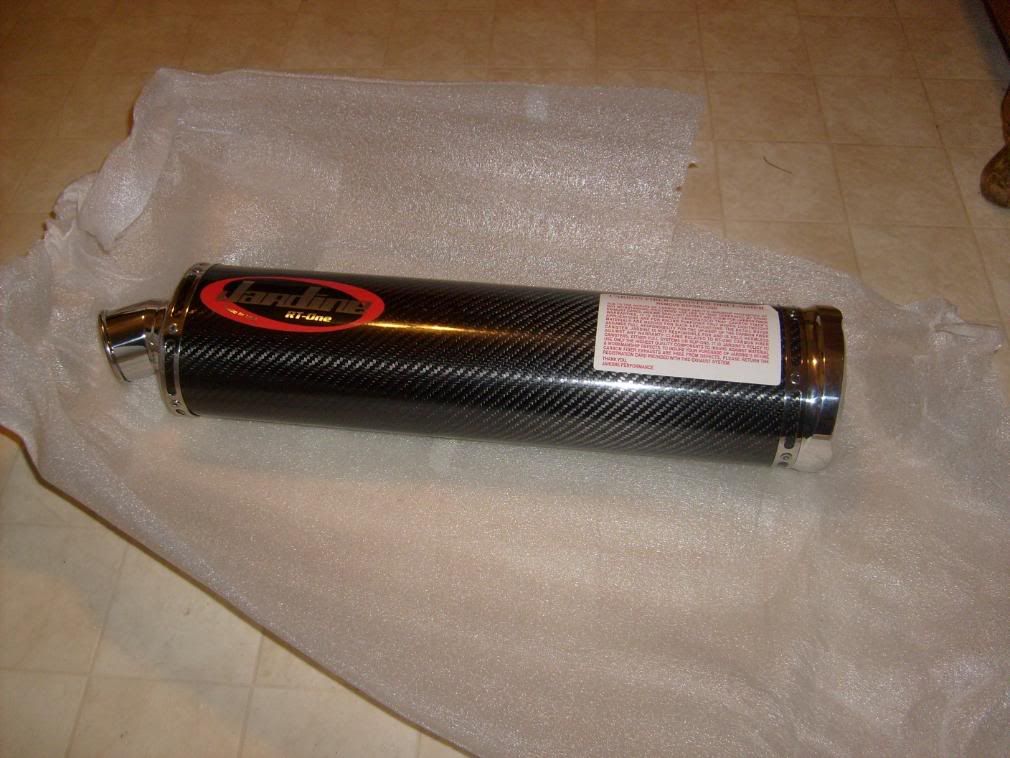 I found this interesting...no mention of it on the ebay auction,
should I be worried?