Discussion Starter
•
#1
•
Beartooth Kawasaki Member of the Month for March 2006
Tod
Name
Tod Sailor
Location
Round Rock, Texas
Bikes
Red 2000 Ninja 250 - Little Brave & 1987 Concours - Constance
Occupation
:
Computers and Technology
Wife - Penelope
Daughters - Hannah, Olivia
Words From Tod
I am so happy and proud to be a member of BTK that it defies words, I really mean it. This place is more than a forum, it's more than nice folks sharing a common interest. This is a true Community of Good Souls that share a common set of values, but have opinions as different as night and day, but still care deeply for each other in spite of differences, and even because of them.
I just wish we could all live close enough to ride with each other on a whim, and share a laugh and a cold one when the mood strikes us (which undoubtedly it would often). If this was a real community of people in one location, it would soon gain a reputation as one of the best places to live on Earth.
Big Chief and Little Chief

(and mystery guest)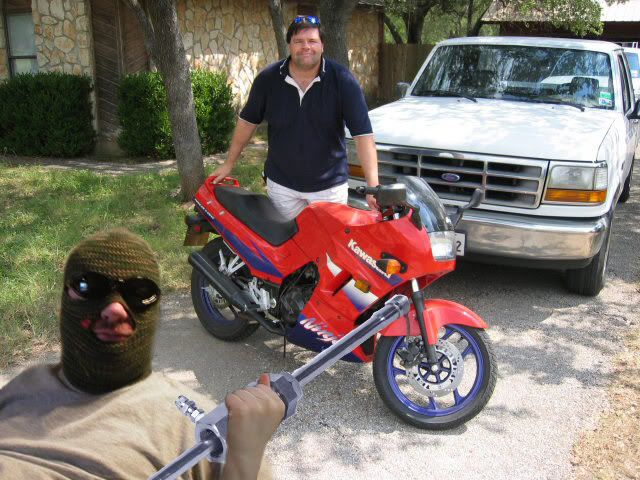 The full Spam Product Line
Bikers in Training