Discussion Starter
•
#1
•
I had a Memphis Shades Fat windshield with Trigger Lock Mount when I bought the Batwing.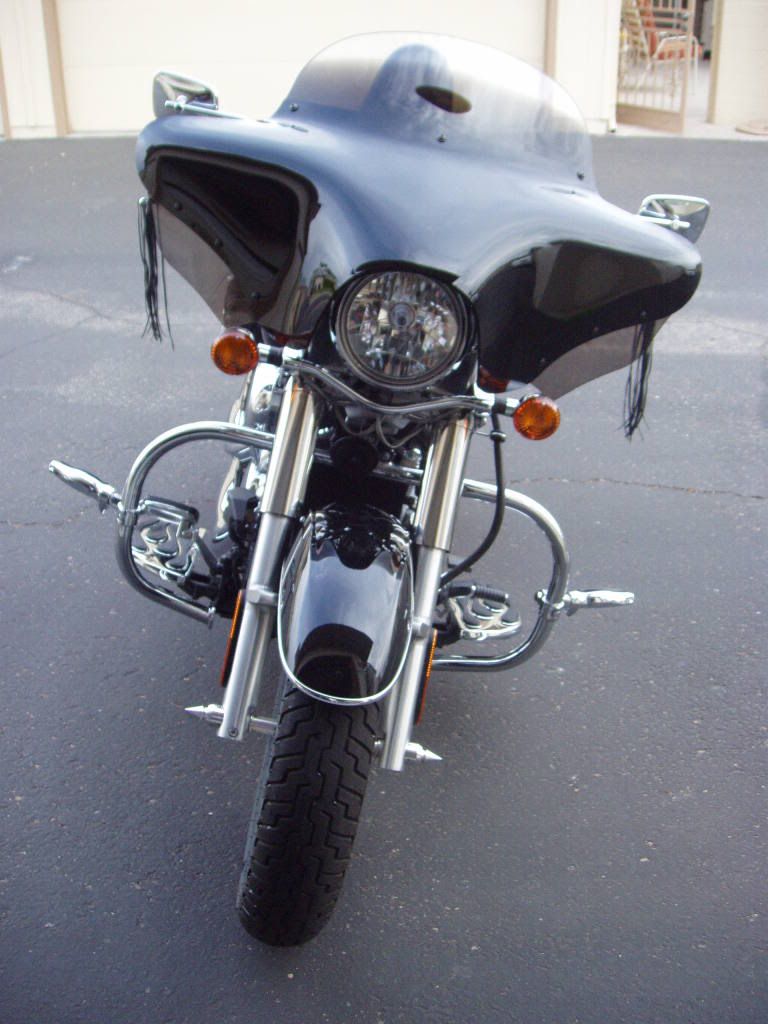 Front view
Headlight is retracted into fairing. On the Softail it would be out further. The trigger lock on HD is on the outside of the forks. On Vulcan 900 the trigger locks are just in front of the forks. I'm guessing there is about a 2.5" difference. I doubt I could get a light bar to mount with this setup.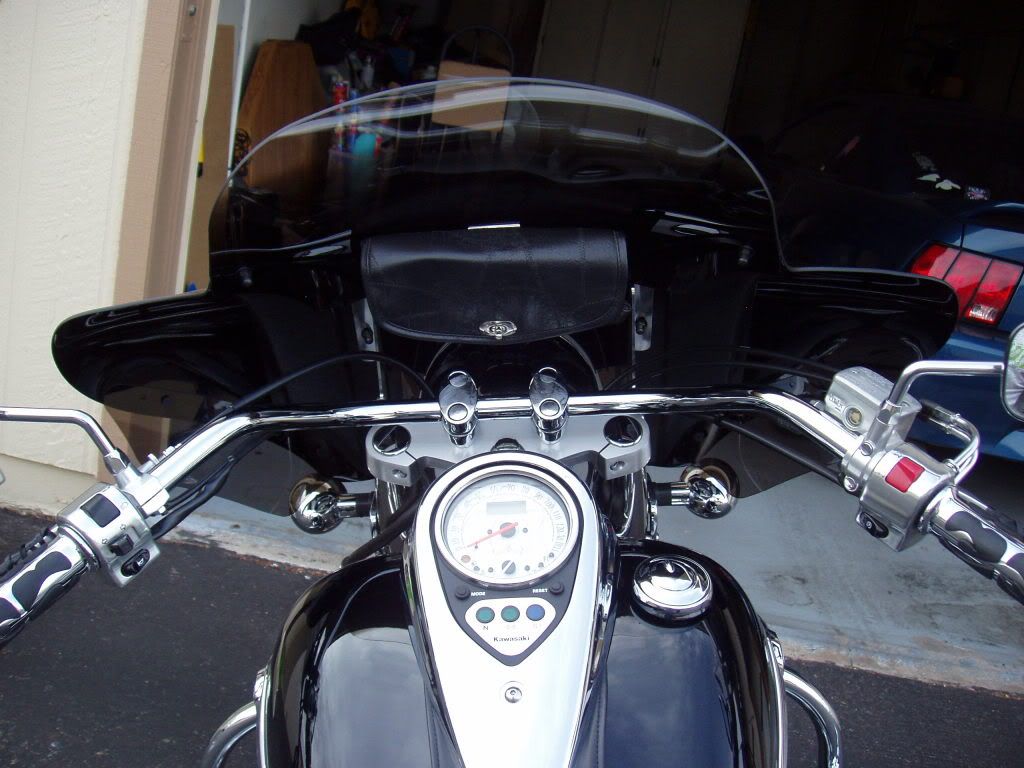 Backside of fairing.
The deflectors wouldn't go on were they where pre-drilled. I drilled new holes to make them fit. If the fairing was back closer to forks about 2 inches. They would have fit.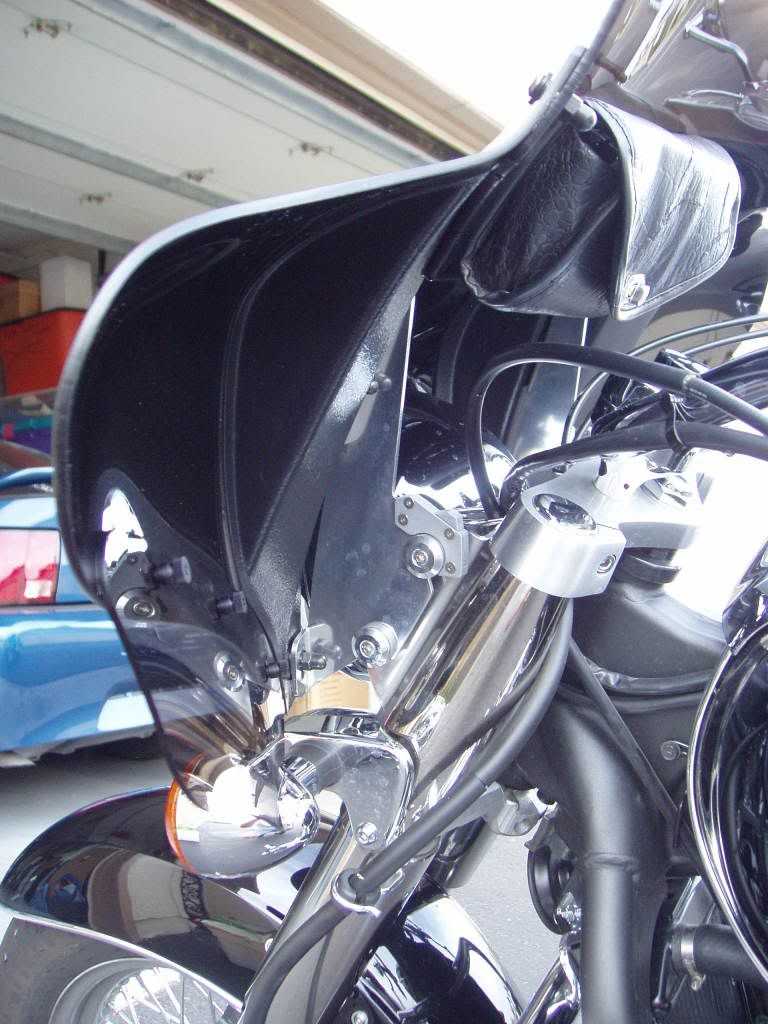 Memphis Shades Trigger Lock Mount for the Vulcan 900.
Bought it from Phat Performance.
$189.95 Batwing (for HD Softail)
$60.95 7" Windshield grad. black
$32.95 Deflectors
The 7" windshield is too low for me. Wind hits me at eyebrow area( I'm 5'10"). Shakes my glasses pretty badly. 9" w/s on order now, along with the tri-pouch.
Hope this helps any one interested in the fairing.
Reguards