Discussion Starter
·
#1
·
While driving Night time canyon and mountain roads I find myself constantly switching back and forth between Hi & lo beams just to see the road. Those of you who do this know what I mean. I also cheat sometimes and catch the switch rocker inbetween the 2 positions so that both bulbs are illuminated, but that is twice the current coming through the switch which can't be all that good.
I don't want big bulky lights so I found thesr 20W halogens. Both will put out 40W to add to the vision you need at night, 40W is not going to lighten up like daylight but it is almost another 80% compared to the 55W stocker.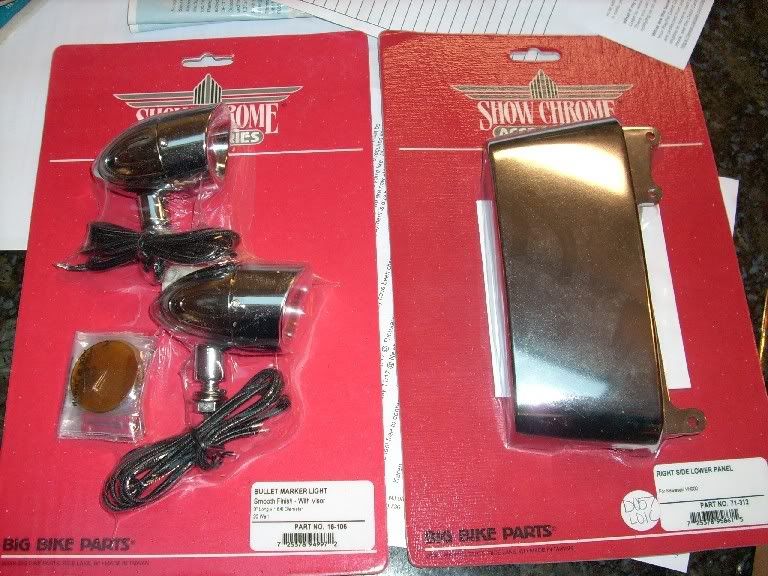 To mount you need 41mm fork clamps, mine came with the internal wiring holes in them, I had to cut the cast-in bolt heads that the lights came with and added 2 chrome nuts for locking & adjusting.
Here is the completed pics:
This shows the lights on with the PIAA GT-X bulb in the stock headlight bucket.
I adjusted them to cover areas I think need it, only my nioght ride will tell me if I got the adjustment right but I will have to wait for the weekend for that.