Discussion Starter
·
#1
·
1981 Kz250 Csr, 14000mi
My uncle gave me this bike as an easy fixer upper. I knew nothing about mechanics before tackling this bike and it's been a great learning experience. I put on about 1000 miles since I got the bike street legal in August, and other than a few close calls, its been a great first riding season.
Mods/replacements/fixes done by previous owners
-larger rear tire
-luggage rack
-ignition replacement
Mods/replacements/fixes done by me
-new clutch cable
-new speedometer cable
-new carb
-new indicator lamp cover
-custom paint job (frame and tank)
-painted tire lettering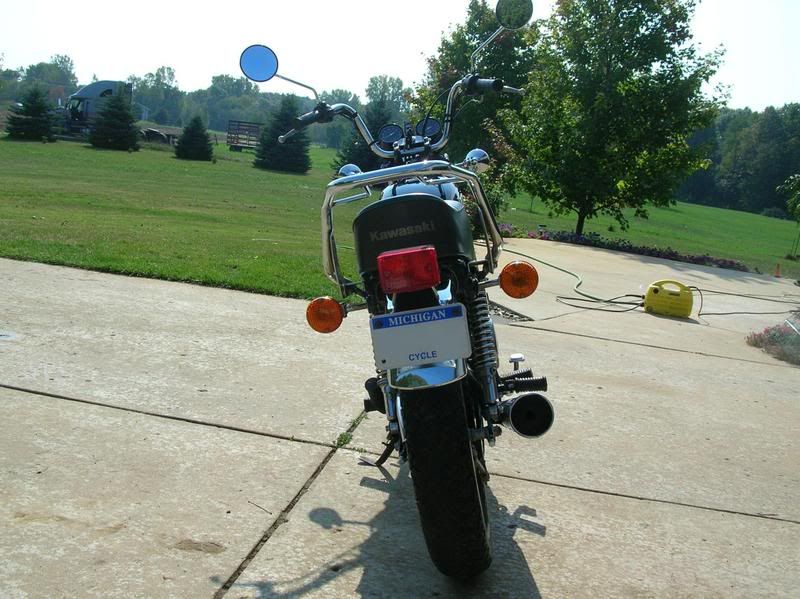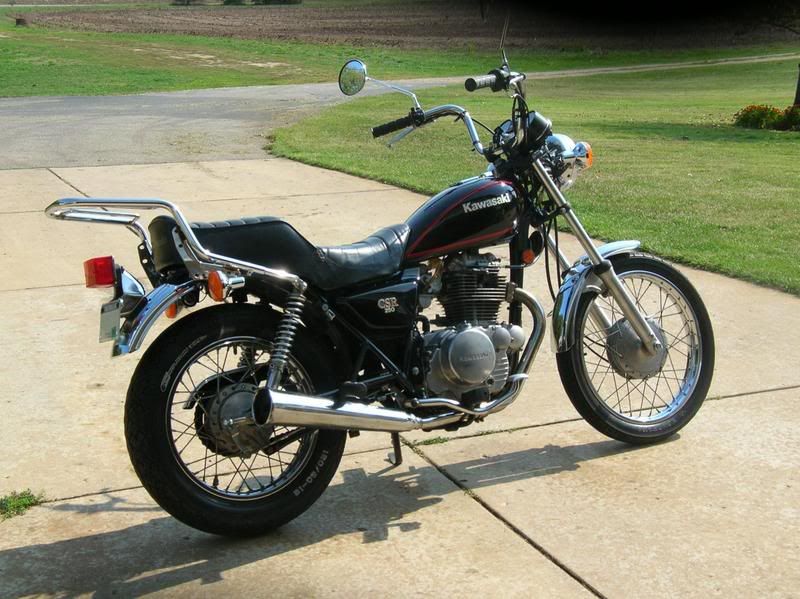 Sorry for the lousy pics. I'll try to get better ones soon. I just wanted to say thanks for all the help you guys have given me over the past few months. If it weren't for this forum my bike would probably still be sitting in the barn.