Discussion Starter
·
#1
·
Too cold in Lake Tahoe ( and the Raiders were playing) to roust any riders to accompany me so I rode solo. I just put on my snowmobile pants and layered. Put the leathers on top. I was toasty warm what's the big deal?Sorry no video or sounds as I had no camera operator. But here are the pics I took.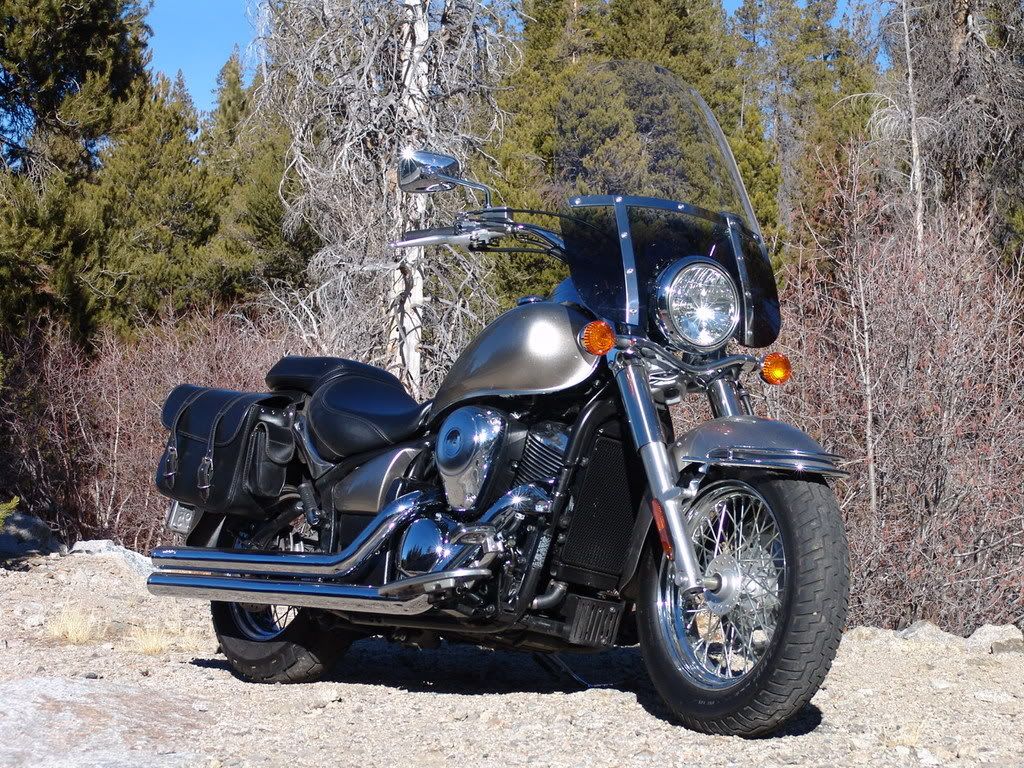 Nice looking pipes.
She has a nice rear!
Almost time to chain up!!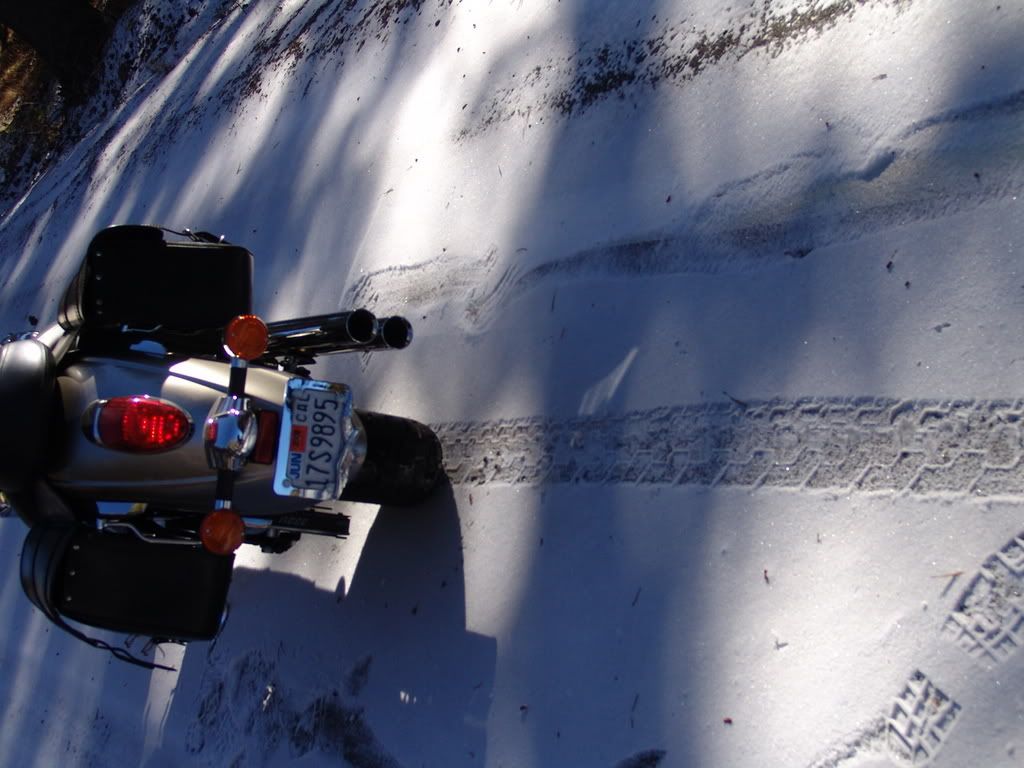 The salesman SAID those factory Dunlaps were Mud & Snow Rated, I found them kinda slippery:shock:
Creeks are freezing over.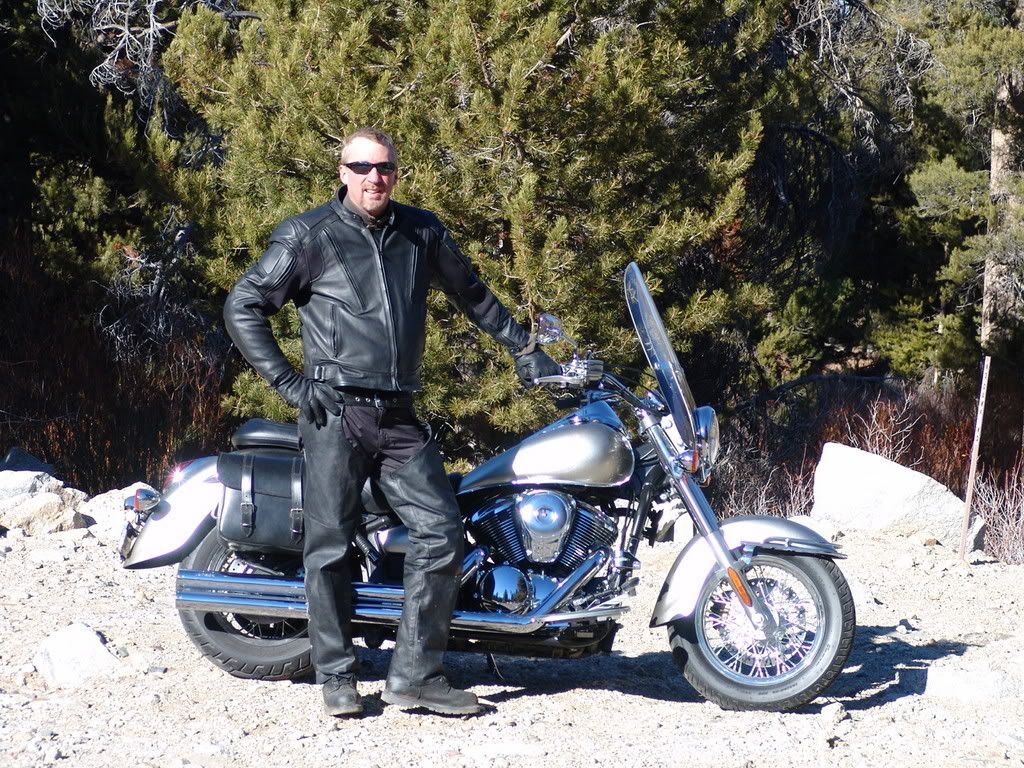 Self portrait, now I am a poser!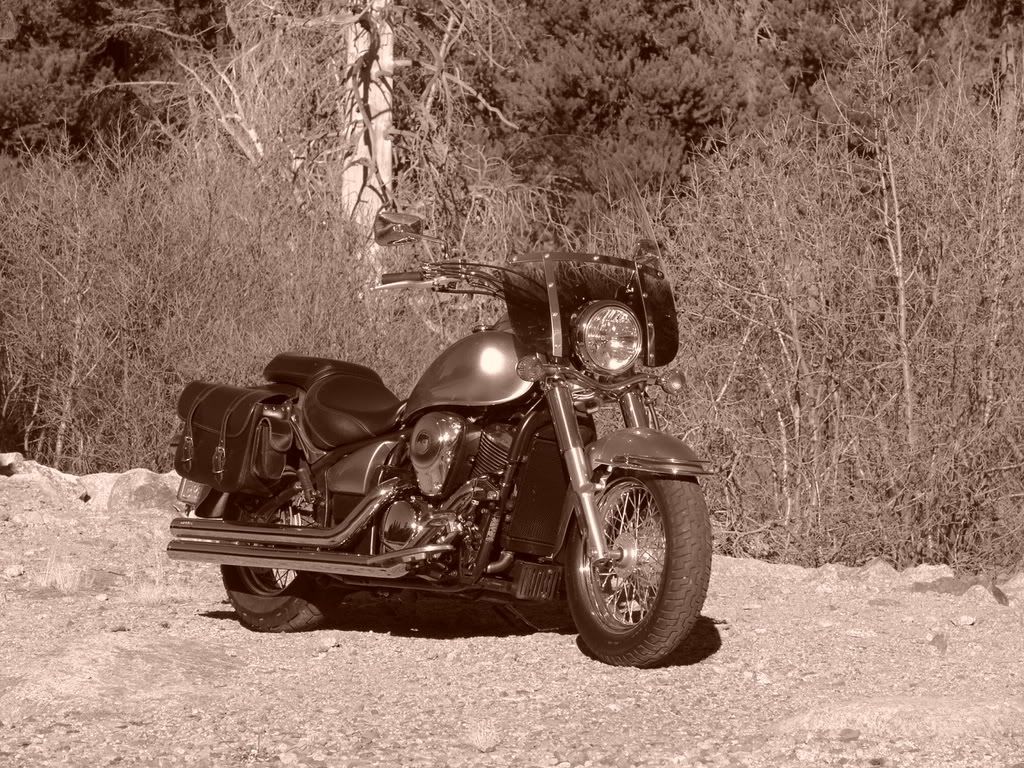 Sepia (new camera new effects!)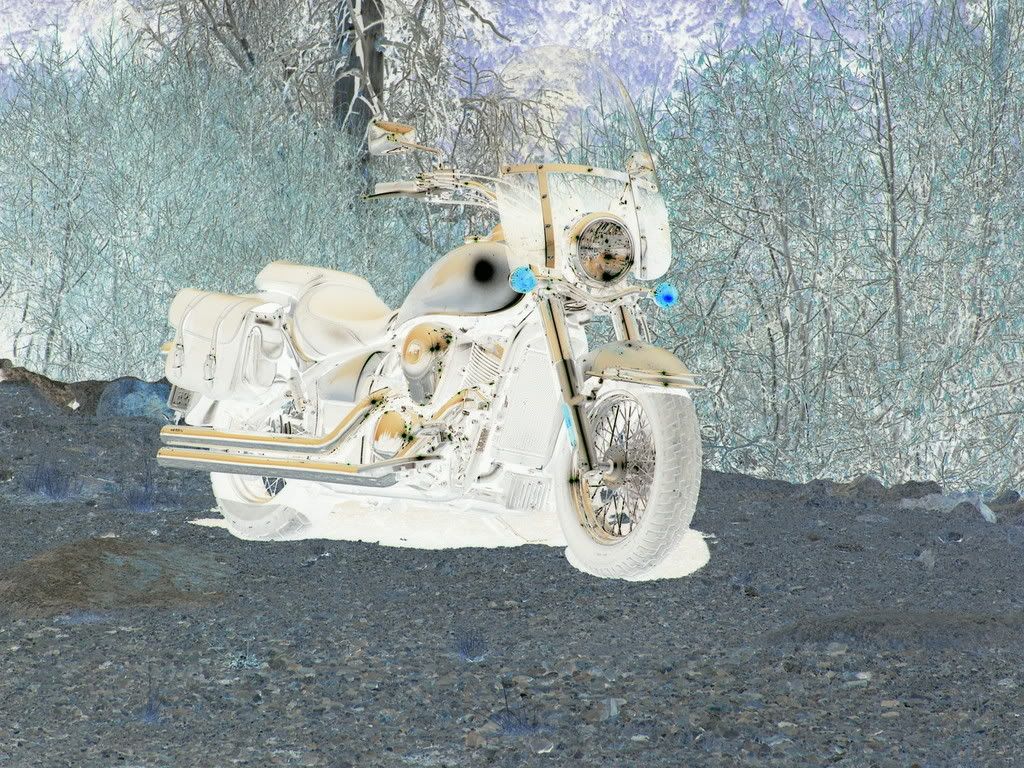 Negitive image effect
All in all it was a fantastic ride. I love my Cobra speedster longs. Clicked off 104 miles and avg.48 mpg with the new pipes. I'm happy. I love the smell of the new baffle material burning in after a high speed run. 24 miles were on a back road (the snowy one) putting. No FI 2000 installed yet. However is is on my workbench:-D
Keith