Discussion Starter
·
#1
·
I completed the running install of my 1st prototype electronic ignition on my '76 KZ400.
The controller fits completely under the stock points cover so there is no remote box to mount. The prototype is mounted to an adapter plate. The second gen will not need the adapter plate, it will drop right in. The optical disc is stainless steel.
It is a 2 wire system, it does have an output if you want to run an electric tach unit. This system will also have the future capability of carrying multiple ignition curves for the same engine or different CC engines.
The coil is a 3ohm 80k, single coil, dual tower unit. 8mm resistor wires are used.
The bike had not run since last Sunday, after setting the choke I hit the starter button and it took about 6 cranks of the engine before it started from cold. I did a few start/stop tests and each time it fired right up after 2 cranks.
I purposely did not do the "coil relay mod" just to test the system to see if the new coil really did fire at low voltage at start. I measured a 10.56vdc at the coil and it works. I will be doing another "cold start' test tomorrow and I will put my meter on the coil to measure voltage at the moment of start.
My second test will be with the "Coil Relay Mod" to see if the initial start response improves and over all running performance.
Here are the final images of the install.
Stock Ignition;
New System;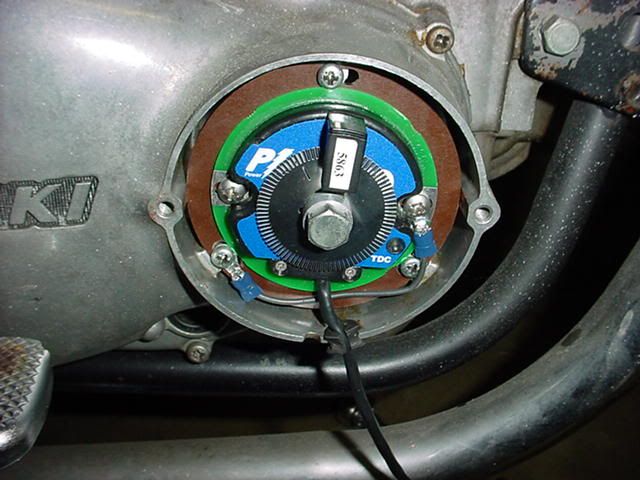 Coil Install, Right side;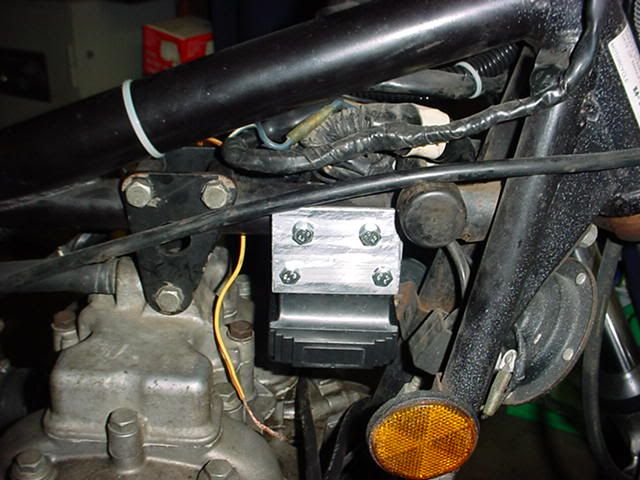 Coil Install, Terminated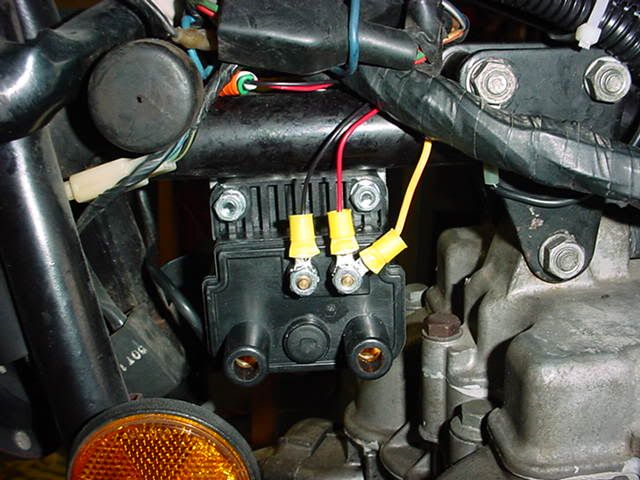 Plug Wires Installed, Tank installed;