Discussion Starter
·
#1
·
Just got through studding the tires with 11mm car studs. Pretty easy- don't need a die grinder turning 30000rpms if you have a really sharp drill bit- and simple green is even better lubricant than anti-freeze- my old fave.
old Avon compared to new metzler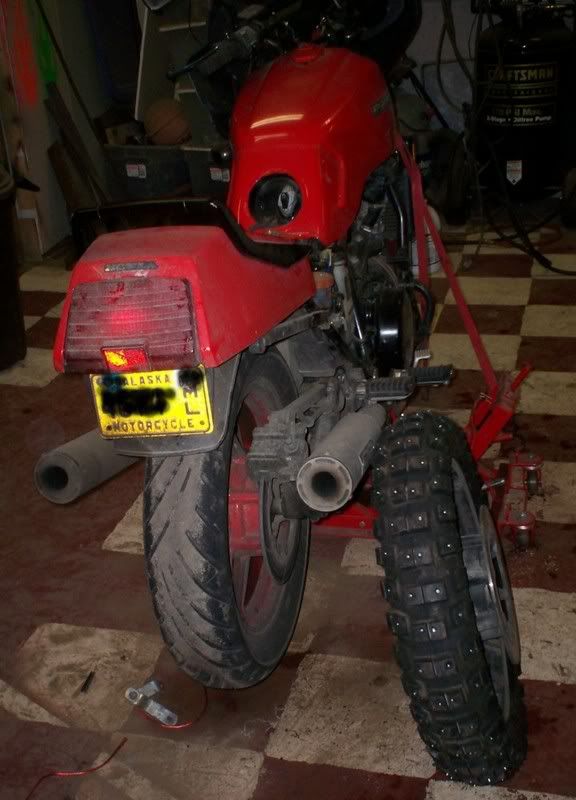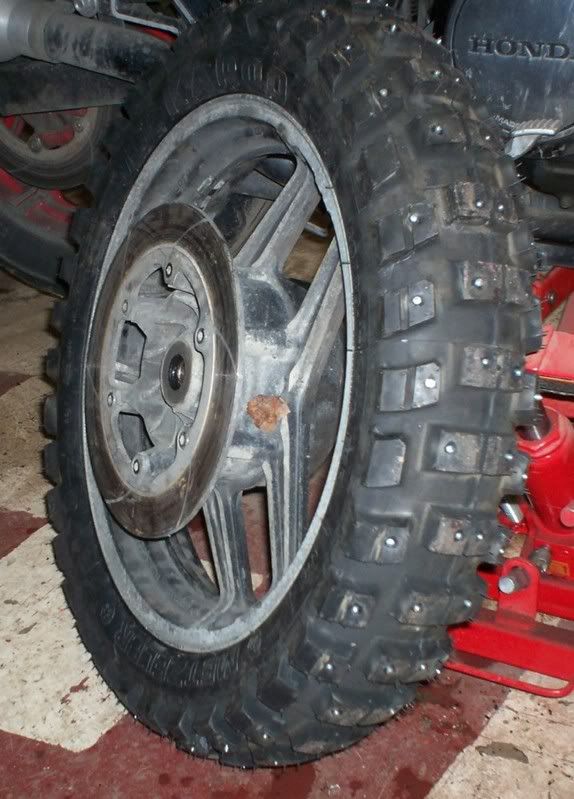 I will be riding the ol' honda for the rest of the winter, I almost did it to the Z1 instead, since I have several of them, but I decided to do it to the honda.
Stay tuned for possible updates you all may like!:mrgreen: