Discussion Starter
·
#1
·
Trying to turn my VN800A into an oldschool 60's/70's theme with keeping modern functionality.
I was just starting off this little budget project and scavening anywhere for 2nd hand stuff and bargains is required.
The 60's/70's era is marked by apehangers, lot's of chrome, flaked paint and flames etc.
So far I bought and installed a chromed fender which needs cutting.
The tailight will be the HH "Doc" type.
Also I found a 70's universal sissybar that still needs some adapting to fit on the Kawi.
After that, the apes will be mounted, the saddle re-done and the frontfender will be cut.
then some shortstem turnsignals and other mirror.
If I have some money left, chromed side covers and grips.
And last...the flamepaint job.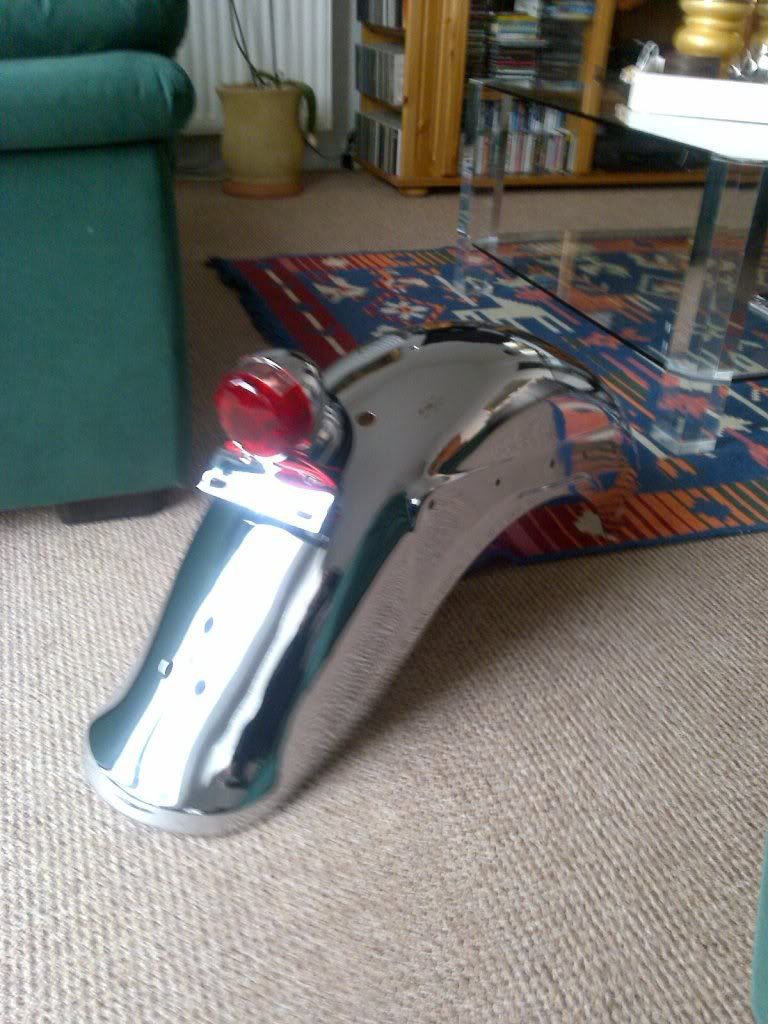 Here the chromed fender that came luckily really cheap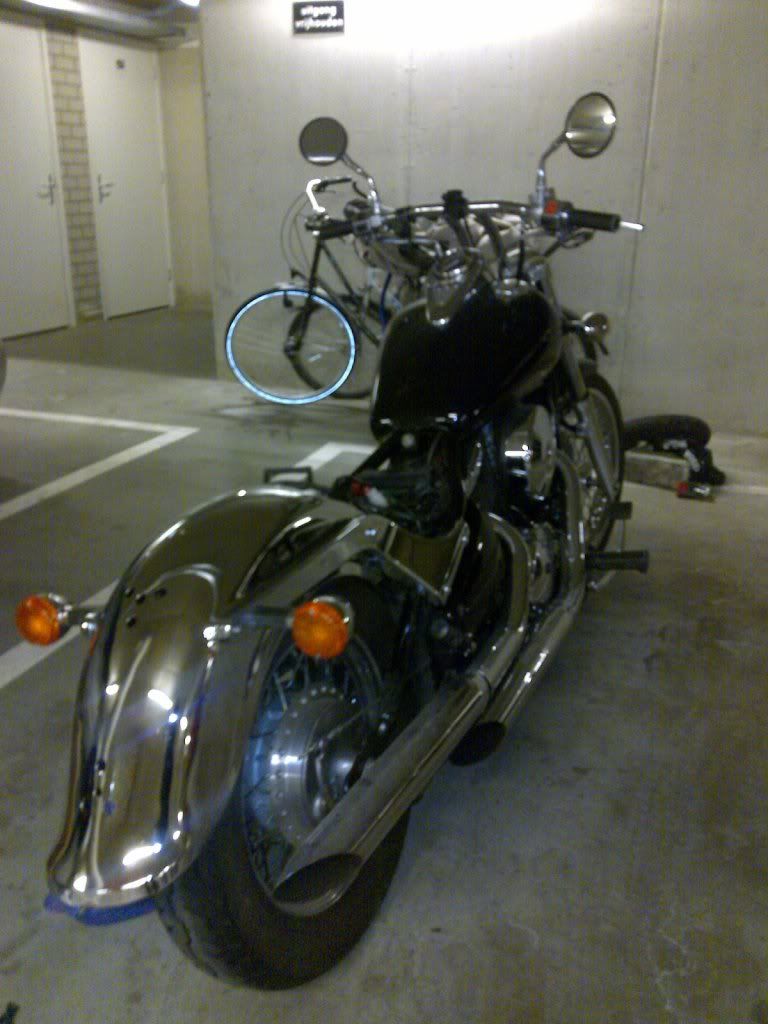 Installed the fender
Here with the seat on
Imagining with a piece of carton where to put the light and where to cut.....
As I modified the stockseat into this last summer, it needs to be re-done into oldschool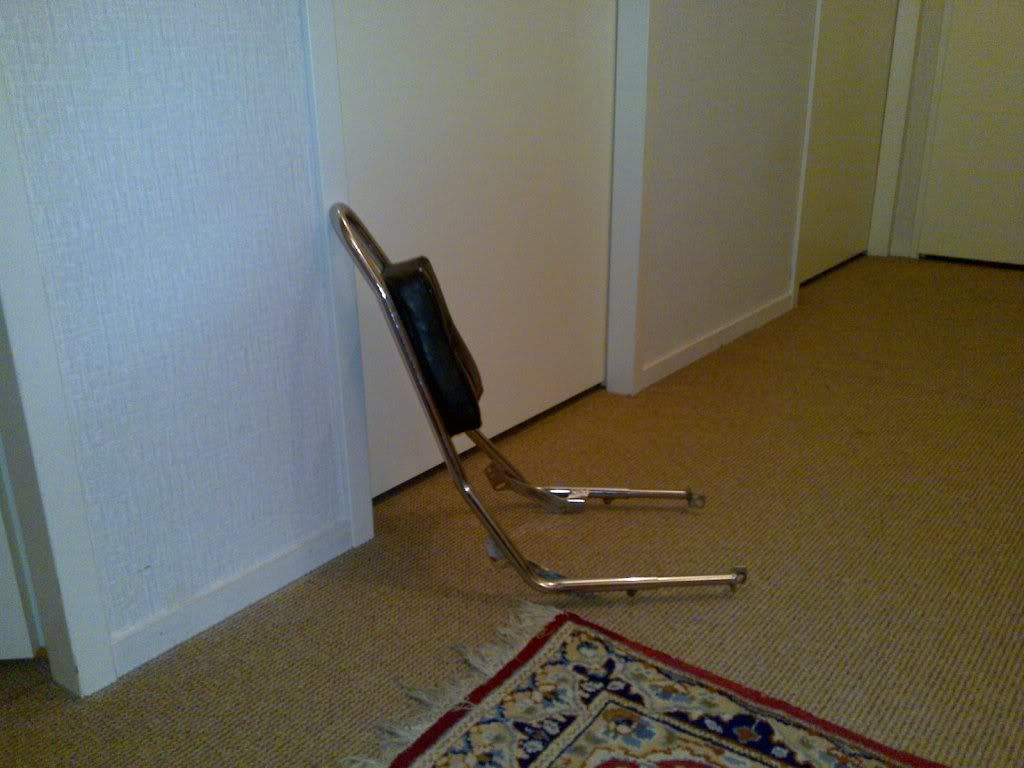 The oldschool 70's sissybar which came cheap too