Discussion Starter
·
#1
·
I got up yesterday morning to the sound of my wife dropping something heavy in the kitchen. I ran in there and found her trying to pickup a big fat box off the floor. The label had "LeatherUp" all over it. She gave up trying to hide it and just handed it to me saying "Merry Christmas".
I opened the box and found a nice big pair of saddle bags! Unable to contain myself I had to put them on right then. I went out and retreived my standoff bolts I had made for my other bags and 1/2 hour later I had hard mounted weather proof bags!
I think they look a lot better than the old ones I had on there. Wider and longer.
They mounted right up tight to the fender (as tight as I want them).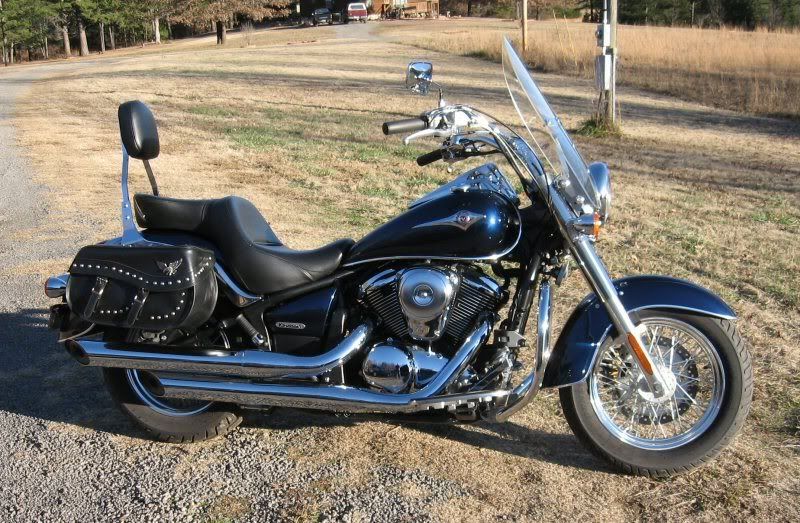 I'm a happy biker now!
Aif