Discussion Starter
·
#1
·
I was out on a ride last Saturday stopped to get gas and pulled away from the pumps. The bike made it up to the highway from the gas pumps fine, I stopped checked traffic and tried to pull out, gave it gas let out the clutch and nothing but a grinding slipping noise that barely moved the bike an inch.
122 miles from home.
My friends and I waited for the tow truck for about 2 hours, we did find some shade to sit and talk so all wasn't lost, we played catch up on what was going on in our lives.
The tow was $170 and I got home just about dark, my insurance payed for the first 60 miles since that's how far the nearest Kawasaki service center is.
Yesterday I tore into the beast to check it out. I started with the front pulley since that's where I thought the problem was. The clutch seemed to be functioning ok. What I found was the pulley nut was loose and the pulley and shaft was missing all the splines, they were sheared off. WTF?
So I took her apart. In order to replace the pulley shaft you have to pull the belt off, pull the gas tank, drain all fluids, off with the outer and inner transmission cover (right side), then drive out the pulley shaft. What a pain in the a**.
Parts now on order $372.00.
Has anyone had this problem? and no I don't race the bike nor am I hard on it off the line.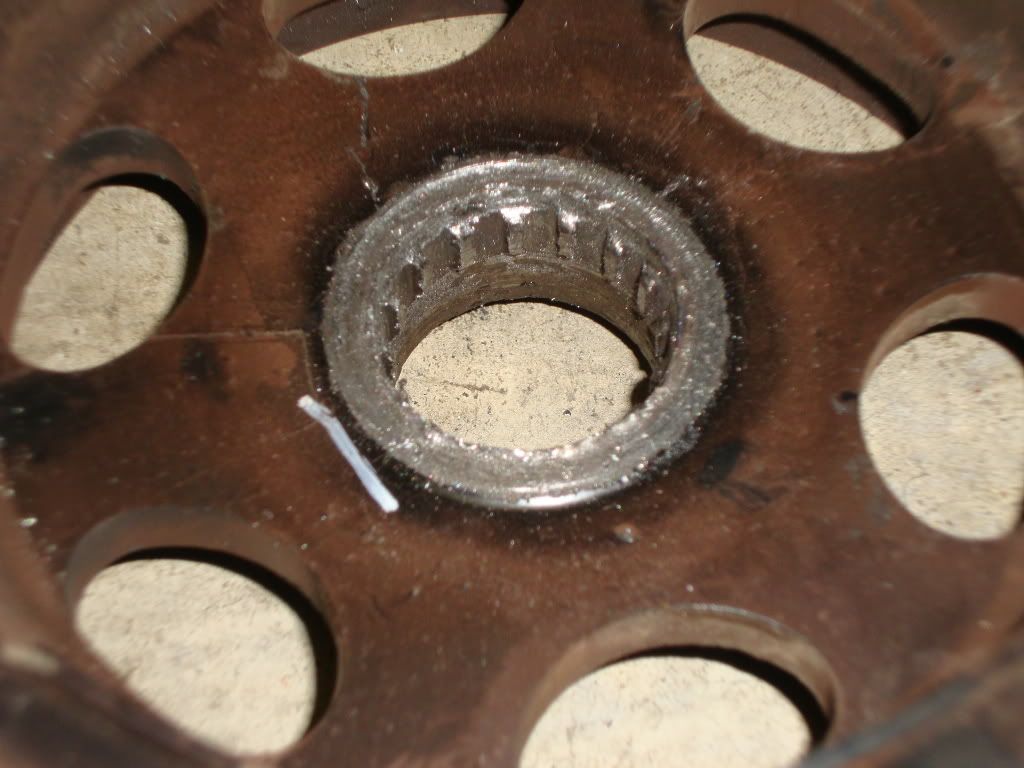 [IMG