Discussion Starter
·
#1
·
As a couple of you may have seen in the posts I just picked up my 1st cruiser and have already thrown a lot of extras on it...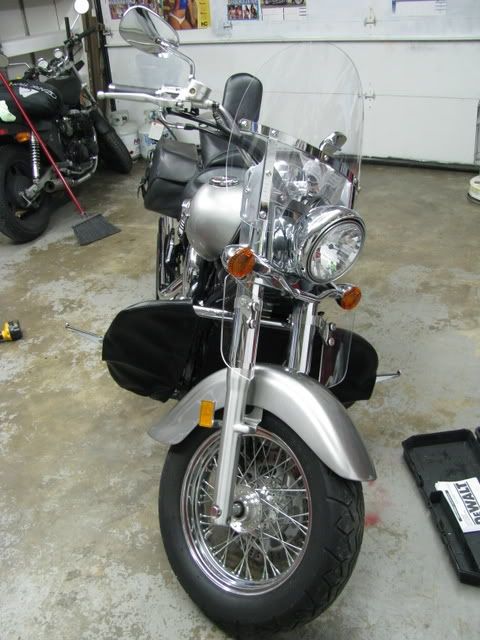 my main issues are lighting..I"m fairly impressed with the stock lighting, but as I have poor night vision and this is a daily driver(everything but icy stuff) I want to have the best possible...I'm seeing the "black hole" that is talked about and I can see this is more than likely a stock reflector issue. I'm looking into a replacement lens for that, I've had good luck with an ebay company for metal/glass lights in the past on a number of different vehicles.
I'm cheap so I will not be getting a new light bar, I will be adapting some lights to work with the current one.
So far I have a standalone harness that will allow me to run a
hella bulb 90/130w so that will be a difference for sure, but thats not installed yet as I am waiting for the bulbs to come in, hopefully a new lens will fix any issues.
I will 1st try one simple 4 1/2" lights on the current bar with 55w lights to see if anything else is needed.
My next step is to get a $150 HID kit and try to adapt the driving lights to use those, I'm fond of the HIDS but need to see what its going to take to maintain the cutoff needed so I don't have the "light scatter"
anyone have any thoughts/ideas?