Discussion Starter
·
#1
·
:lol: Okay, I love having the warm weather run through for riding as much as the next biker....but my bike is down right down!!!!! The warm weather just makes it harder on me...
Hubby took the tank off and dropped it off at our local body shop last night. He is FINALLY getting the small dents repaired that
HE
(not me :tongue: ) did last year during Bike Week. The body shop said they will have it ready in a few days, so that's good!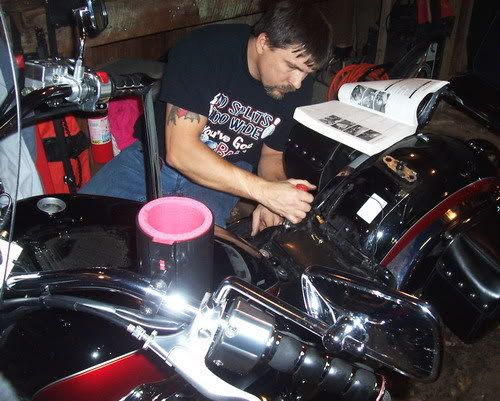 You can see some of the dents here in the red part of the tank: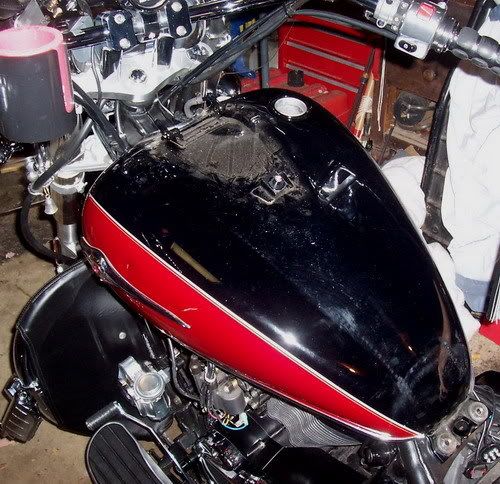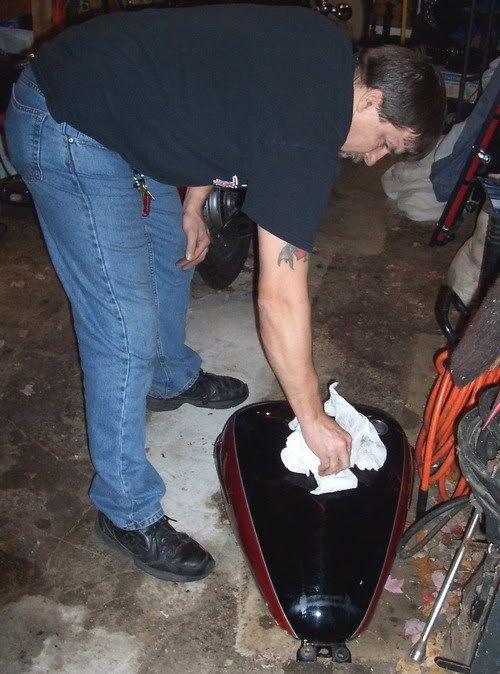 Removing the chrome looking strip we added: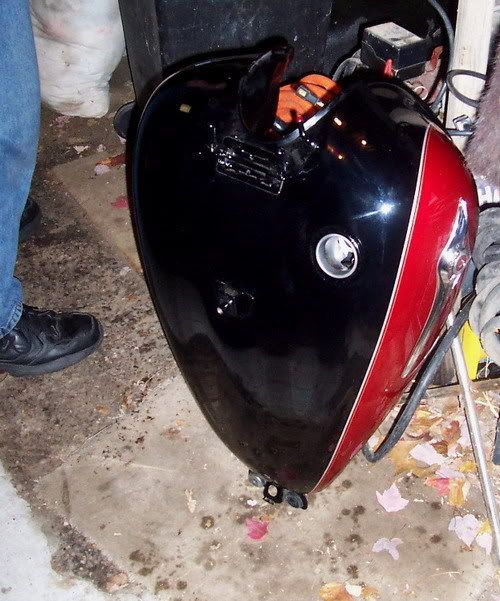 Poor baby, she's naked!!!!!