Discussion Starter
·
#1
·
So I'm getting clear turn signal lenses and would like to add LED bulbs. I'm wondering what LED bulbs you guys have used and have been satisfied with? I purchased these already :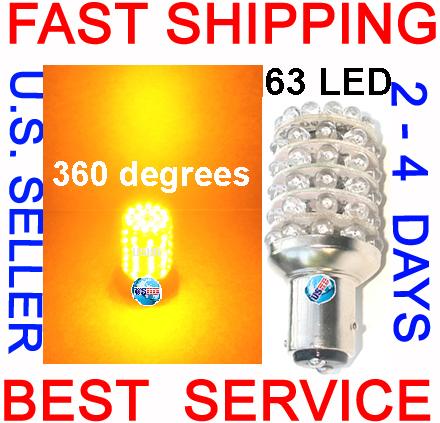 but I had to break the top shelf loose and wiggle it around (wire still attached) to get it in the shroud because it was so long... needless to say I'm not very convinced it'll last long. Plus, the LEDs were not very bright at all. My main concern is having them visible in the daytime.
I chose these though because I thought the 360 degree factor would make it a lot more visible since it mounts sideways, but with these two main flaws (mainly the lack of brightness) the 360 deg. is kinda insignificant.
So, have any of you found LED bulbs that have served you well, bright enough in day time especially? Obviously any LEDs will do at night. I've looked around for other higher powered options like superbrightleds.com, but before I sink $15-20 into a single bulb I'd like to know it'll be a permanent solution. I'm curious to hear your guys' opinions.
If all else fails, I guess the natural amber incandescent bulbs are an option, but I just love the look of the LEDs.